Are you looking for a reliable door locksmith to change your door locks in Houston?
 We know you are facing lots of different choices. 
So making the right decision is vital since having a safe door means having peace of mind.
Nowadays, everybody wants to have a safe and secure home.
Since doors are entered into the house, always consider changing the door locks if needed.
Reliable and hard-to-break locks are vital for your security.
Here comes the picture of Houston Key locksmith. We are a professional company that is prompt in safety. give us a call, and you will not regret it!
How to choose the right door lock for your home?
During the last few years, there have been plenty of improvements in technology.
It means that now, in 2020, there are more complex and hard-to-break locks and security systems on the market.
You can choose from many brands, but not knowing which one is best can be very frustrating.
Deadbolt is a particular type of lock instead of a spring bolt lock that can easily open.
Houston Key Locksmith is always recommended to use deadbolt locks on all exterior doors.
Making that is increasing protection. Before your plane changes your door lock, always make sure to ask a specialist opinion.
How to find a reliable Houston door locksmith to change your door locks?
Doing a bit of research before calling a locksmith can save you a lot of time and money. When you look for a locksmith near me, rest assured that we will be your best bet in the greater Houston.
With a simple Google search, you can find a reliable locksmith from your area. we are a 5-star company on every platform, such as Google, Yelp, HomeAdvisor, and many more.
Our reputation is vital to us so you can count on us.
A professional locksmith can come to you and thoroughly inspect before advising you.
He can also replace or re-key all your locks depending on your specific needs.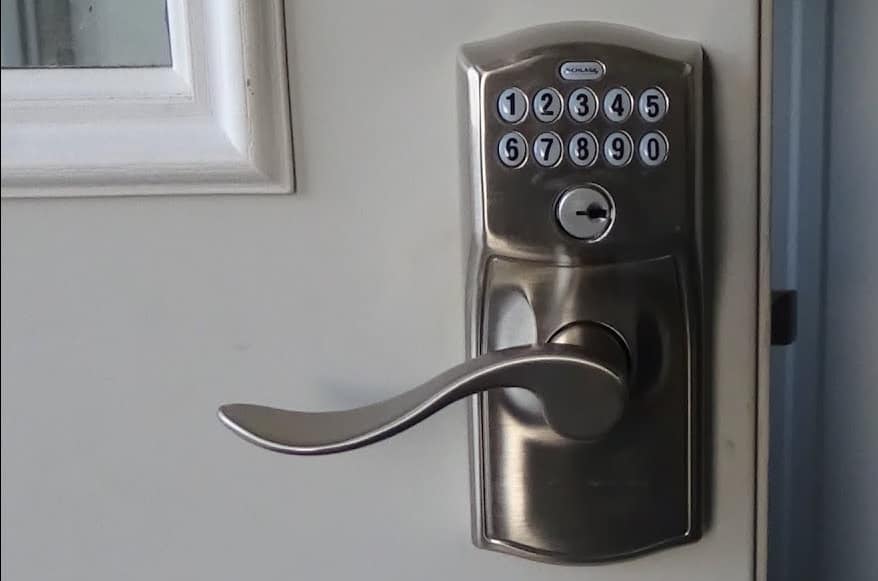 What are other types of locks available on the market?
Besides deadbolt locks, you can also find keypad locks which can be very convenient.
An example is that you don't always have to carry a key with you and risk losing it.
Keys can also be easily be lost, so having a keypad lock can be an advantage in this situation.
You can also find biometric locks, which are much more advanced than keypad locks and deadbolt locks.
A significant downside of these locks is that they can be very pricey.
So before deciding on which lock you get, always make sure to plan your budget with caution.
In conclusion, if you want to change door locks, the first step is to find a reliable door locksmith in Houston. 
Also, make sure that you have it professionally installed if you want to avoid any future issues.
In Houston Key Locksmith, we do all above and beyond so you will be happy and satisfied :-). Give us a call!